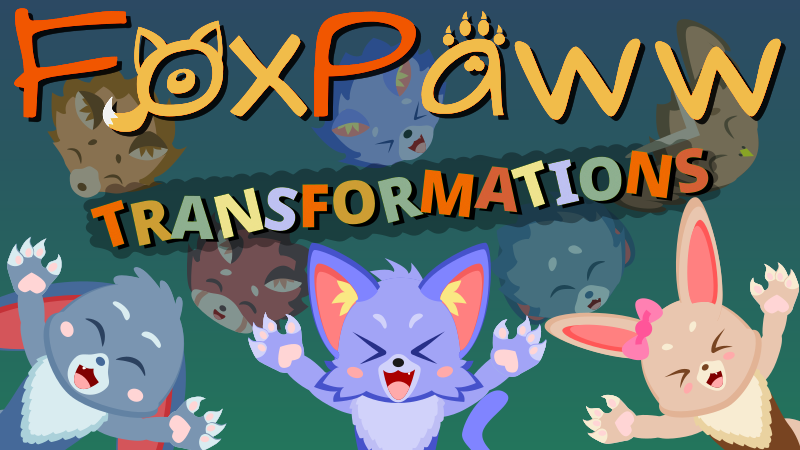 FoxPaww Breakout
Hi everyone!
I'm the solo developer behind the game FoxPaww. Here I want to write a bit about my game dev journey that led me to this game for anyone that is interested.
I did not plan on making FoxPaww as it is now. I just wanted to make a simple first game. The type of game that I chose was a block breaking game.
However, after playing several block breaking games for research, I got annoyed by the level design. In almost every block breaking game, the level starts off fast-paced, quickly breaking blocks. But then the final few blocks are difficult to hit and the game becomes slow. If I was going to do a block breaking game, I didn't want the goal to be breaking blocks.
Instead, I designed my levels in the shape of towers. The player could always progress upwards toward the top of the tower, where a boss awaits. The blocks would only hinder the player's progress. I would keep the graphics simple. Just basic geometric shapes. Also, because of the simple graphics, I would make it a mobile game instead of a PC game.
To improve my drawing skills before starting to work on the game, I decided to draw something more advanced than anything that I would use in the game. If I could do that, then I could finish this game for sure. So I drew some furry characters and posted them to various places to let other people judge my art. My characters were well-received, so I drew some more. Then I received art trades and art commissions. By the time I got back to the game, I didn't want to use basic geometric shapes anymore. I wanted to create a furry game.
So the ball got fur. The goal was no longer to defeat a final boss, but the free anthro characters from their harmless bubbles, to keep the game furry-friendly. The enemies couldn't be anthro animals, so I chose kawaii plants and vegetables as enemies. And finally, because I love open world games and exploration, I re-designed the game so that the player could explore levels in all directions, not just upwards. Procedural generation would keep the gameplay fresh for me as a developer, even after the 100th playthrough. I thought the graphics were good enough for a PC game, so I dropped the idea for a mobile game.
The mechanics of the resulting game were still pretty simple, but after a lot of playtesting and feedback from many online friends and furs I implemented many "hidden" assistant features to help make the game more responsive, easier, accessible and feel more "fair". Most of these features wouldn't be there if I hadn't let other people playtest my game and ask for feedback. I learned that player feedback is very important, because as a game dev I get used to all the quirks and the difficulty.
So here is the result. I hope I'll get more player feedback and refine the game even more. I really enjoyed creating and playing this game.
Files
foxpaww_windows.zip
76 MB
Jan 05, 2021